SEYHAN CENGİZ TURHAN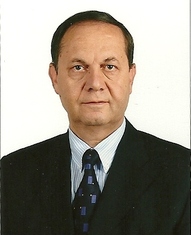 Originally from Pertek, Seyhan C.TURHAN was born in Adana in 1948. He completed his primary and secondary education in Eskipazar, a district of Çankırı back then, Karabük at the moment and high school education in Çankırı High School. After graduating from the Department of Business  Administration, Faculty of Administrative Sciences, Middle East Technical University in 1971, he served as the Tourism Attaché in the Planning Office of the Ministry of Tourism until April 1973.
After he had completed his military duty as a Lieutenant in Naval Forces Command Planning Principles Office, he took part as a Group B Founding Partner in the establishment of YİBİTAŞ Yozgat Cement Factory which he was interested in part-time since February 1974 and he worked as the Trade Manager until this organization was commissioned in 1978. Later on, he worked as the founding Board Member and General Manager of YİBİTAŞ Craft Bag Factory in this company. He became a Founding Partner of YİBİTAŞ Holding and also worked as a Founding Board Member of its many subsidiaries.
In 1991, he became one of the architects of the First Joint Initiative made with LAFARGE and went on to become one of the founders of YİBİTAŞ Orta Anadolu Çimento A.Ş after Çorum and Sivas factories were acquired by YİBİTAŞ in 1992. In 1994, he became the founding Board Member of YİBİTAŞ Orta Anadolu Çimento A.Ş which was founded with the Joint Initiative Deal made with LAFARGE in 1994.
He was elected as the YLOAÇ Chairman of the Board in YLOAÇ General Assembly held on 29 March 2000. Having served as a Board Member, Chairman, Deputy Chairman, General Manager, and General Coordinator in Yibitaş Holding and its Subsidiaries,  Seyhan C.TURHAN is married and has two children and speaks English.
Seyhan Cengiz TURHAN who has studies and papers titled "Tourism Regions and Investment Priorities in these Regions" and "Public Companies and Their Issues in Underdeveloped Regions" is currently serving the role of Chairman of the Board of YOZGAT and ÇİASAN Packaging Group Companies General Board Delegate in the Confederation of Employers' Union of Turkey of Paper Employers of Turkey, Second Chairman of Paper Bag Producers Association of Turkey. He got several education institutions built from 1994 to 2010 on his and his wife, Fatma Temel Turhan's behalf in many provinces (Adana, Karabük, Antalya) including Yozgat, and donated them to Turkish National Education within the scope of "State and People Hand in Hand 100% Support to Education Campaign".
In addition, Seyhan Cengiz TURHAN has a CONFERENCE HALL carrying his name built in a foundation university in Ankara and created a scholarship fund in his name which started in 1994 and is still active to this date, giving scholarships to 25 to 30 University students every year.
Moreover, during the time he served as the Chairman of the Board and Board Members of the afore-mentioned companies, Seyhan Cengiz TURHAN also donated two primary schools carrying his company's name in Ankara-Nenek and Yozgat-Saraköy to National Education.
As a devoted environmentalist, Seyhan Cengiz TURHAN carried out forestation works in the factories he got involved with starting from 1978 and he planted hundreds of trees for our country. There is a "SEYHAN CENGİZ TURHAN SPECIAL FOREST" made up of pine, walnut, and almond trees of tens of thousands in Yozgat, Sarayköy. In 1996, he was awarded by our 9th President – Mr. Süleyman DEMİREL – and went on to receive the "Turkish Grand National Assembly Outstanding Service Award" upon the proposal of the Karabük Governor's office in 2010.
---
YUSUF BAHADIR TURHAN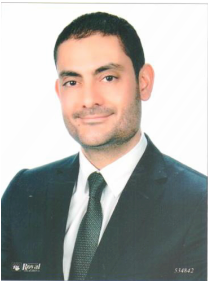 He was born in Ankara in 1982. He graduated from Ankara Atatürk Anatolian High School as valedictorian and earned the highest score in the National University Entrance Exam (ÖSS) in 2000. He received his undergraduate degree in Electrical-Electronics Department, graduating as the top second of his class and top third in the university. Later on, he received his Master's degree in Electrical Engineering, Stanford University on full scholarship. During his education there, he worked as a Research Fellow in Ginzton Laboratory, focusing his studies on semiconductor electronics and RF circuit design. Once he received his Master's degree in 2006, he went back home to Turkey to start working as a design engineer in ASELSAN for over 4 years. While as a senior design engineer, he left ASELSAN in 2010 to found his own company called YBT Energy. Being a true believer that the future of humans on our planet depends on the use of renewable energy resources at its core, Turhan has been designing, licensing, and realizing power plants relying on renewable resources since then. 
He has a total of six power plants in operation including three run-of-the-river type HPP and three solar power plants.  His most recent as well as one of the few licensed solar power plants in Turkey, HAMAL SPP received the prestigious international Gold Standard certificate. Other than his plants in operation, he also develops geothermal, wind, and biomass power plants within YBT Energy.